Are you suffering from pain? Is your pain making difficult for you to concentrate? Did you hope that it will go away but its still there? If you answered "Yes" to any of those three question and you want to call us and make an appointment to see one of our qualified Physical Therapist. She will interview you, find out your problem, layout the customized plan for you and work with you personally. Call our office right now:
Fremont Office: 510-745-7700
Los Gato Office: 408-657-4777
Free Book "10 Best Health Tips"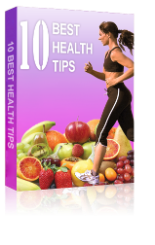 Enter your email address below for instant access!
CONDITIONS WE CAN TREAT
Here are iMotion Physical Therapy we treat various conditions like Shoulder pain, Rotator cuff tendonitis, Upper back pain, Low back pain
Back pain
Shoulder pain
Neck Pain
Rotator cuff problem
Carpal Tunnel Syndrome
Stroke
Fracture
Surgery
Read More »
SUCCESS STORIES
I came to iMotion because I was having back pain during my pregnancy. I could not walk without pain going down my leg. Every time I went from sitting to standing, I was in such sever pain I couldn't stand up straight and could hardly walk. I couldn't sit for more than 15 minutes without feeling lower back pain. After ...
Read More »
When I first came to this clinic I was scared and in a lot of pain. My first visit, my therapist was able to tell me what was wrong and what needs to be done. I had a bad knee sprain which caused a lot of limping and pain. Within 10 visits the people at imotion had me walking normal again with minimal to no pain. I can kneel, bend, squat, stretch and stand up with no proble. For that I am very greatful
I couldn't lift my arm before, I couldn't put my arms behind my back, I couldn't even rich for things above my head, I couldn't lift any weight, I couldn't even button my bra. Now I could do everything I couldn't do before. Thanks to my therapist